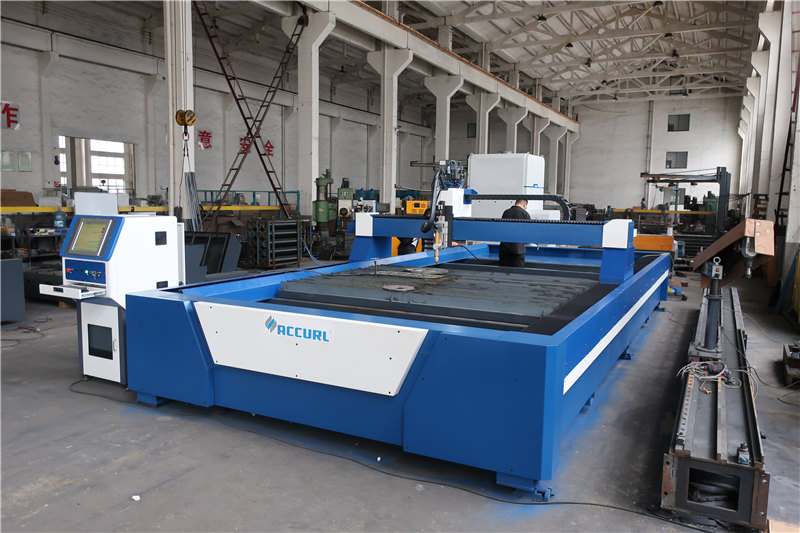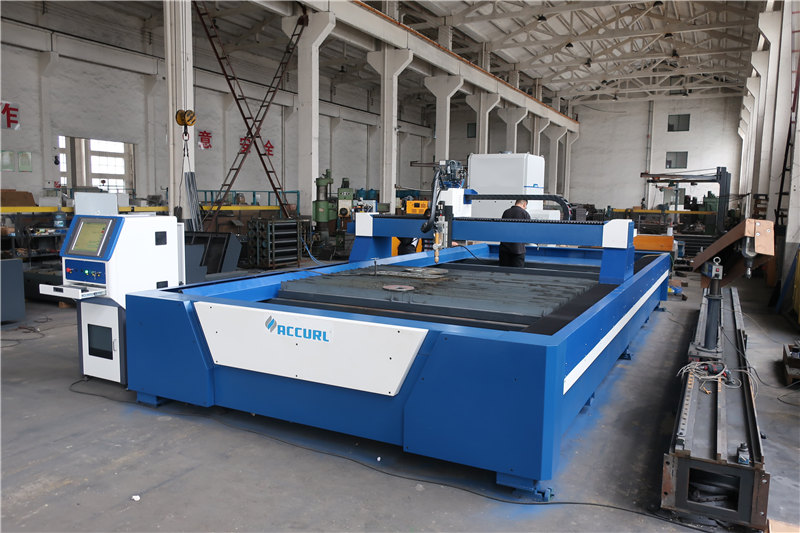 The advantage of our machine
---
1.cutting faster, more accurate control, the cutting surface is more smooth, no glitches, no black; cutting holes in high quality
2.Stability and reliability for light path system and control system
3.Humanizing design, convenient operation
4.High performance price ratio, low operating cost >High cutting efficiency and quality, no noisy. Small heat influence area, cutting seam smooth and no deformation, post treatment is not needed
5.The machine adopt Beijing START plasma control system, standard high sensitivity arc voltage device 6.High precision stepper motor and driver, ensure the efficiency and accuracy, increasing the stability and reliability greatly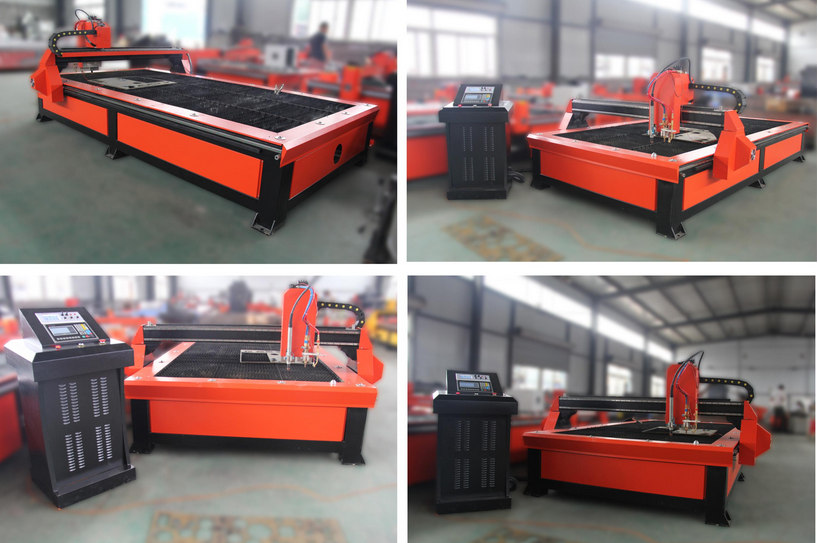 Product description for plasma and flame cutting machine
| | |
| --- | --- |
| Radno područje  | 1300 * 2500mm |
| Working meterial | Steel ,aluminum ,stainless steel |
| Moć plazme | Huayuan(Hyperthern,Cutmaster optional) |
| Input current | 63A.100A.200A etc |
| Plasma cutting accuracy | ± 0.05mm |
| ponovljivost | ± 0.05mm |
| Brzina rezanja | 0-8mm/min |
| naredba | G kod |
| Rail guide | Taiwan HIWIN rail guide |
| Način hlađenja | Water pump |
| okvir | Welded Structure |
China 1325 1530 2030 cnc plasma and flame metal cutting machine
Naše usluge
Guarantee
---
1.12 months guarantee of the whole cnc router machine
2. Glavni dijelovi (osim potrošnog materijala) moraju se besplatno mijenjati ako postoji bilo kakav problem tijekom jamstvenog roka.
3.Životno održavanje bez naknade
4. Potrošne dijelove pružit ćemo po agencijskoj cijeni kada vam je potrebna zamjena
5. Stroj je prilagođen i testiran prije isporuke
6.Naše osoblje može se poslati vašoj tvrtki da ga instalira ili prilagodi ako je potrebno
Usluga nakon prodaje:
1. 24 hours Technical support by Email or Calling.
2. Engleski priručnik i CD video za korištenje računala i održavanje.
3. Hardware: 24 months for machine (without person damaged).
Pitanja
---
Q1: I need a fiber cutting machine, can you give me some suggestions?
Sure, please send us inquiry and tell us your processing materials,size and thickness, we will recommend you suitable model and laser power.
Q2: koja vrsta materijala se može obrađivati na ovom stroju?
Most of nonmetal and metal materials, such as wood,MDF,aluminum,acrylic, aluminum and so on.
Q3: Jeste li tvornica ili trgovačko poduzeće?
Mi smo proizvođač i imamo tvorničko iskustvo od 14 godina. Pozdravljamo vas da nas posjetite.
Q4: How long is the delivery time for this Professional manufacturer for cnc wood engraving engraving cutting cnc furniture machine?
For standard machines, it would be 12-15 days; For non-standard machines and customized machines according to client s specific requirements, it would be 20 to 25 days.
P5: Kako da platim narudžbu?
Prvo možete uplatiti 30% unaprijed, a zatim ćemo početi proizvoditi. Nakon dovršetka proizvodnje, otpreme, tada možete platiti taj 70% ostatka.
Brzi detalji
---
Stanje: Novo
Mjesto podrijetla: Anhui, Kina (kopno)
Naziv marke: ACCURL
Voltage: 220V/380V, 380V50Hz
Nazivna snaga: 7,5kw
Dimension(L*W*H): 1200*2400mm
Težina: 1000KG
Certifikacija: CE ISO
Warranty:1 Year, 1 Years
Dostavna usluga: Inženjeri dostupni za servisiranje strojeva u inozemstvu
cnc plasma and flame cutting machine: cnc plasma and flame cutting machine
Cutting material: Metal .alloy Metal .aluminum
Control system: START Control System
Cooling system: Water pump or water chiller
Cutting speed: 0-8m/min
Plasma Power: 60A
Driver Motor: Stepper Motor
Cutting Thickness: 0.3-12mm
najbolji stroj za rezanje plazmom cnc
,
cnc stroj za rezanje plamenom plazmom
,
mali stroj za rezanje akrilnim laserima